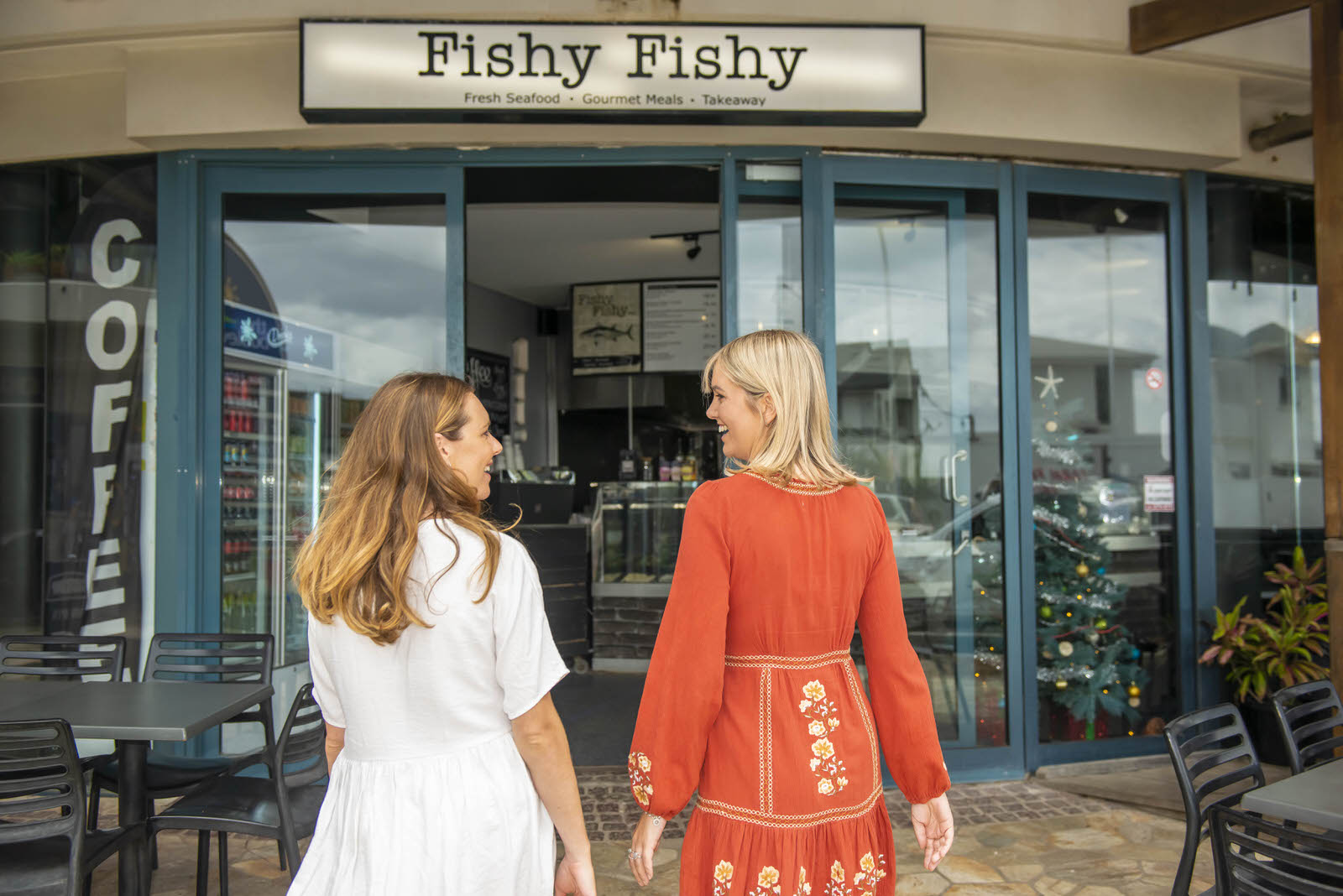 Prepare to embark on an shopping adventure with the much-anticipated 'Lennox Head Golden Ticket: Shop to Win Campaign!' Get ready to explore the vibrant Lennox Village, indulge in retail therapy, and seize the chance to win exciting vouchers worth $3,000.
Entries close 11:59pm - 29 November 2023
Experience Lennox Head Golden Ticket: Shop to Win Campaign:
Imagine strolling through the picturesque streets of Lennox Village, discovering unique boutiques, charming cafés, and delightful services that capture the essence of coastal living.
Starting from Friday 22 September 2023, you'll have the opportunity to join our thrilling campaign and immerse yourself in the essence of Lennox Head.
How It Works
Make a minimum of three separate purchases of $20 or more from the participating Lennox Village businesses. There's no limit to how many times you can enter! Just remember to provide three different receipts for each entry to qualify.
Where to Enter
Choose your preferred entry method! You can conveniently submit your entry online by clicking HEREor drop off a hardcopy entry form at the Lennox Head Cultural Centre (Cnr Mackney and Park Lanes).
Entries close 11:59pm - 29 November 2023
The Big Draw and Prize
The winner will be announced on 1 December 2023 and streamed live on @discoverballina social platforms.
But the magic doesn't stop there! The winner gets to decide where they'll splurge their golden prize, with a choice of five participating retailers and a minimum spend of $100 per outlet.
Local Love and Community Impact
This campaign isn't just about winning; it's about rediscovering the beauty of Lennox Village, supporting local businesses, and relishing the coastal lifestyle. By participating, you're not only treating yourself to a chance at winning but also contributing to the growth of our beloved community.
Get Involved
See below for full terms and conditions and prepare to embark on an unforgettable shopping adventure!