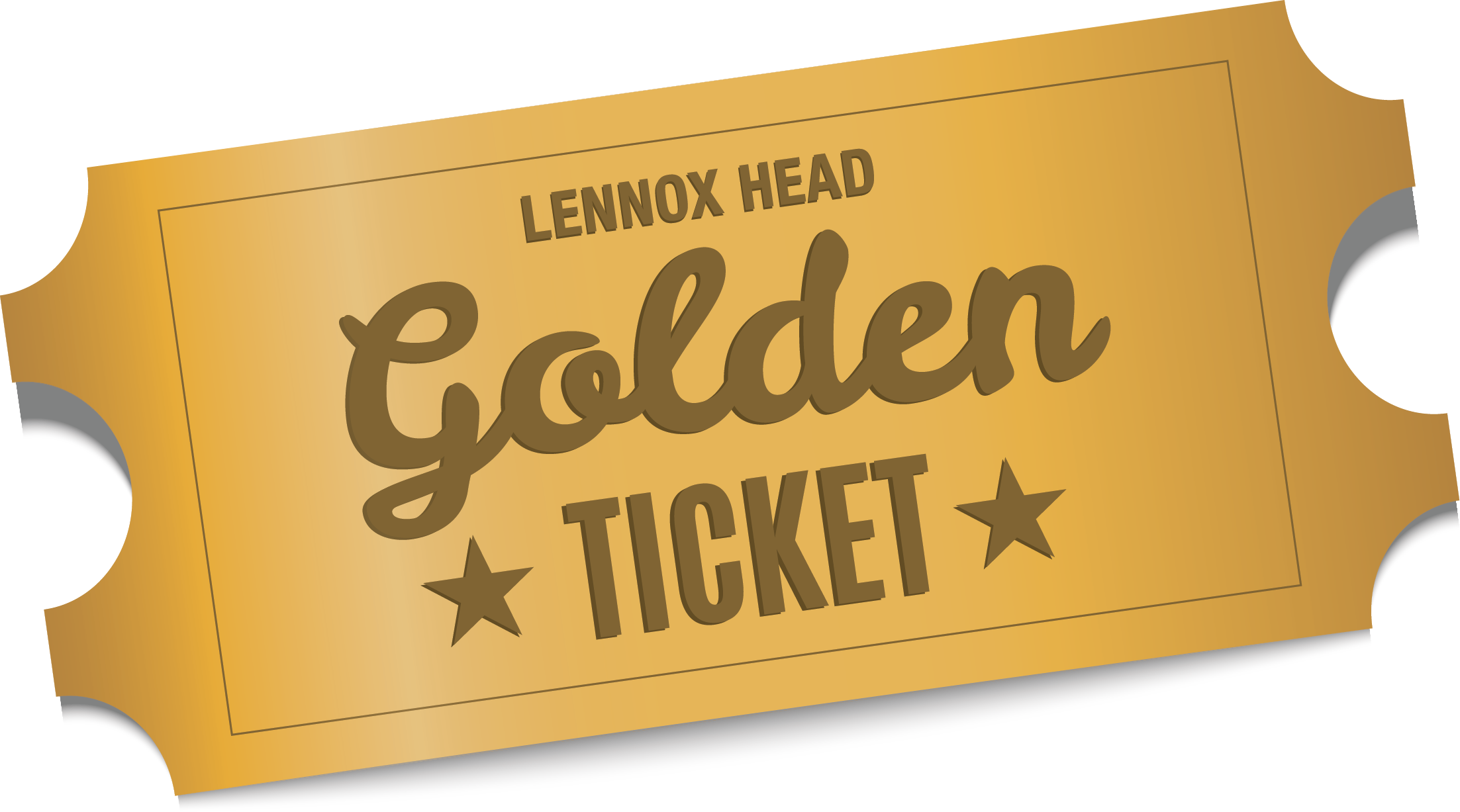 Welcome to the Lennox Head Golden Ticket: Shop to Win Marketing Campaign, we are thrilled to have your business on board. This campaign has been designed to entice shoppers back into the newly revitalised Lennox Village and promote the diverse array of businesses on offer. In order for the campaign to have maximum impact we are encouraging participating businesses to get on board with the promotion by sharing across your own social media channels.
We have compiled some branding elements for you to use freely during this campaign. Please use the links below to download. You are welcome to use any of these resources on your own social media platforms.
Sharing the Lennox Head Golden Ticket: Shop to Win content on your channels
The main campaign promotional reel will be posted to the @discoverballina Facebook and Instagram pages on Friday 22 September 2023. This reel will be boosted for the duration of the campaign.
We encourage all participating businesses to share this across your own social media platforms to help spread the word about the campaign. Share the reel to your story - or using Instagram 'remix' the reel to post to your feed.
Creating your own Lennox Head Golden Ticket: Shop to Win content
This campaign is all about the unique shopping experience that Lennox Village offers - in other words this is about YOUR business. As a participating business you will be the main champion of this campaign and we encourage you tell your customers instore and online.
If you want to create your own content, be creative and share your unique story with potential shoppers. Here are a few ways you can include the Lennox Head Golden Ticket: Shop to Win in your social media communications.
1. Share any of the downloadable resources directly to your feed.
2. Create your own video reel that showcases the experience your businesses offers
3. Add a short line in all your social media captions until 29 November 2023 reminding shoppers about the competition 'Remember to shop with us for your chance to win the $3000 #LennoxHeadGoldenTicket'
4. Support other local businesses and highlight two other great places people can shop to win - remember shoppers need to spend a minimum of $20 across three of the participating businesses. You can do this by creating an image carousel with an image of your business first, followed by two others. Make sure you get their permission first
5. Get creative and help spread the word! Just make sure you tag @discoverballina for the chance to be shared.
Campaign Hashtags
#LennoxHeadGoldenTicket #DiscoverBallina
Instagram Story Stickers
To build excitement and awareness around this campaign we encourage you to post stories to encourage shoppers to spend with YOU! Post a video of your shop, specials on offer, behind the scenes footage or suggest how they could spend the required minimum of $20 at your business.
We have created easy to use and find Instagram story stickers so you can easily input the competition branding.
How to use:
1. Go to your business Instagram page and select the media you wish to use as a story
2. Click the stickers icon and search 'discoverballina'
3. Select one of the Golden Ticket icons
4. Happy Sharing!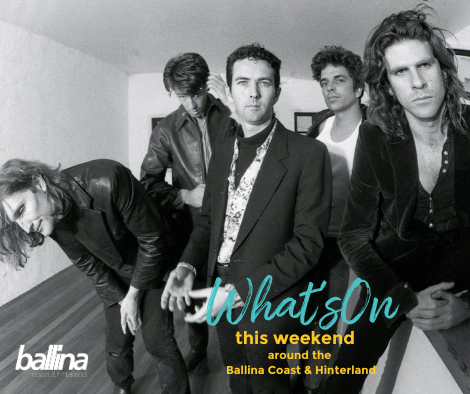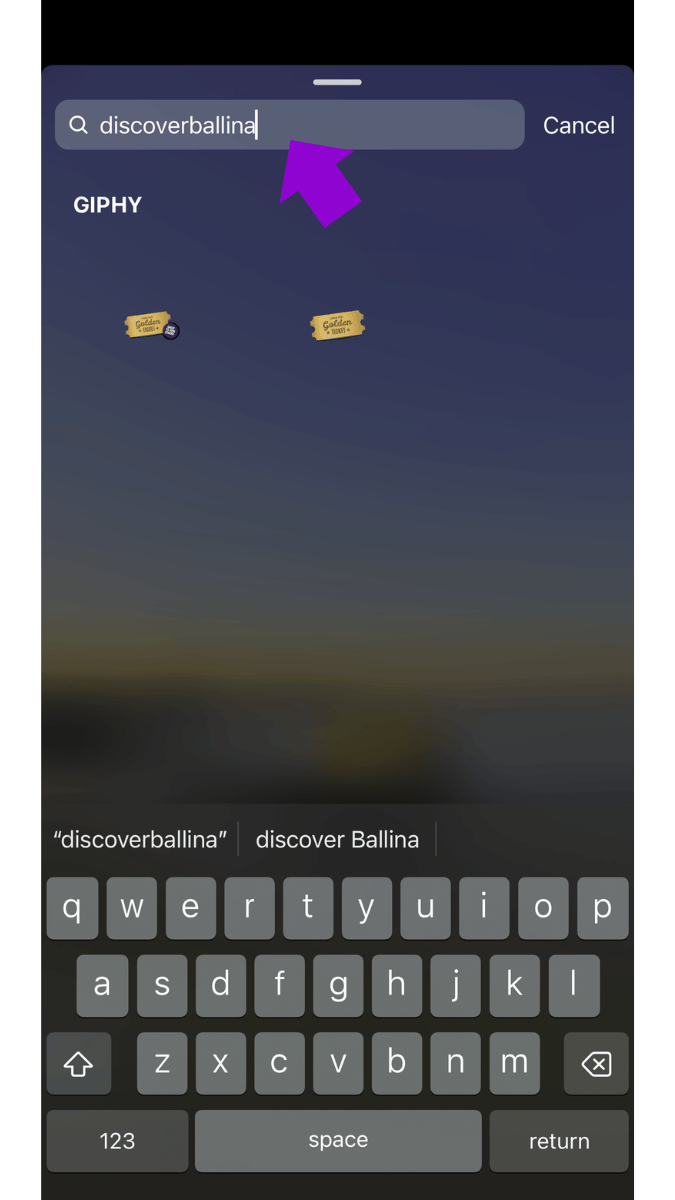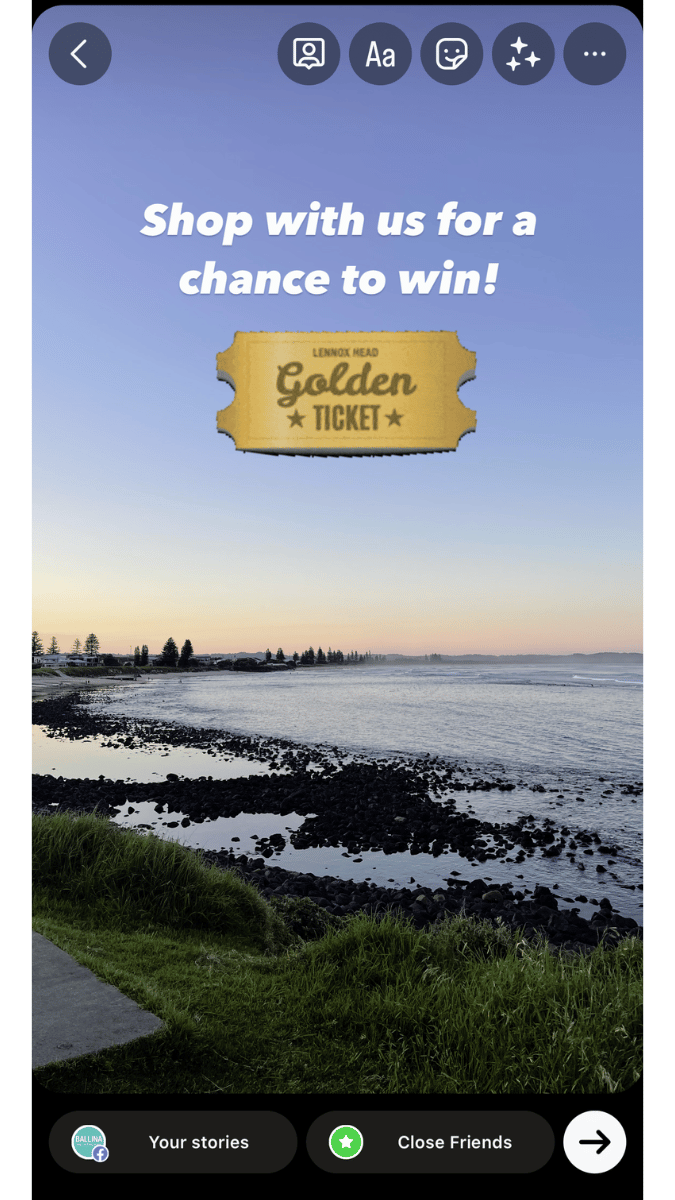 Campaign Key Dates
22 September 2023 – Competition launch
29 November 2023 – Entries close 11:59pm
1 December 2023 – Winner announced
Additional Marketing Activities
Radio advertising for the duration of the campaign on Paradise FM and Bay FM
Print advertising in the Lennox and Byron Wave for the duration of the campaign
Full page advertisement in the Spring Community Connect
Business Posters and DL Flyers free to all participating businesses
Media releases staged throughout the campaign